Commercial Locksmiths Services
We provide a range of specialised locksmith and security services tailored to your needs. Our aim is to provide your company with the best service and professional advice. By entrusting Select Locksmiths & Security to attend to your locksmithing needs, you can be assured of reliable and efficient service and communication at all times so you can focus on your business.
When you need to change locks at your business, we can rekey the existing locks or install a new hardware as required.
We are up to date with the Essential Safety Measure Compliance requirements, ensuring that any new installations will be compliant.
Call Us All Hours on 0415 550 955
Locks Change/Repair
When you need to upgrade existing locks & door hardware or if renovating, don't trust your security to just anyone. Call us for a competitive quote.
Restricted Key Systems
We can provide a restricted master key system for your home, office or factory. Call today to arrange a quote.
Non-Destructive Entry
We can provide access to your property without causing any damage.
Rekey/ Master key
We provide reasonable rates for rekeying entire premises, whether its all to the same key or separate keys.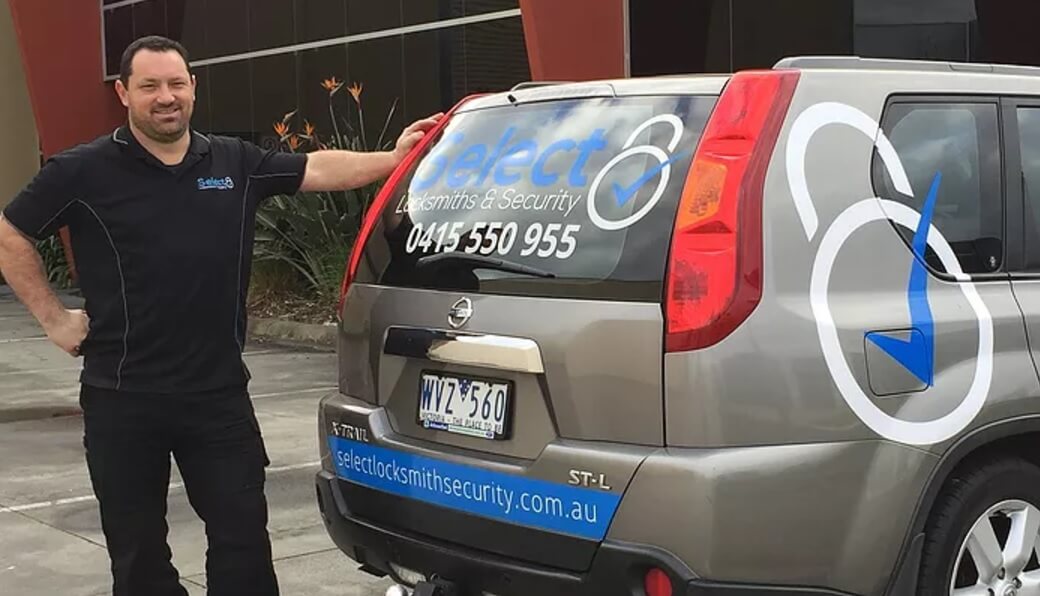 Select Locksmiths & Security
Commercial, Domestic & Emergency Locksmith. Melbourne's South Eastern Suburbs & Bay side Areas
Ph 0415 550 955